Present in retirement residences for nearly ten years, EONA has capitalized on its experience with its customers, hospitals, clinics, and long-stay centers to create TEVEO SeniorS and provide an innovative in-room experience.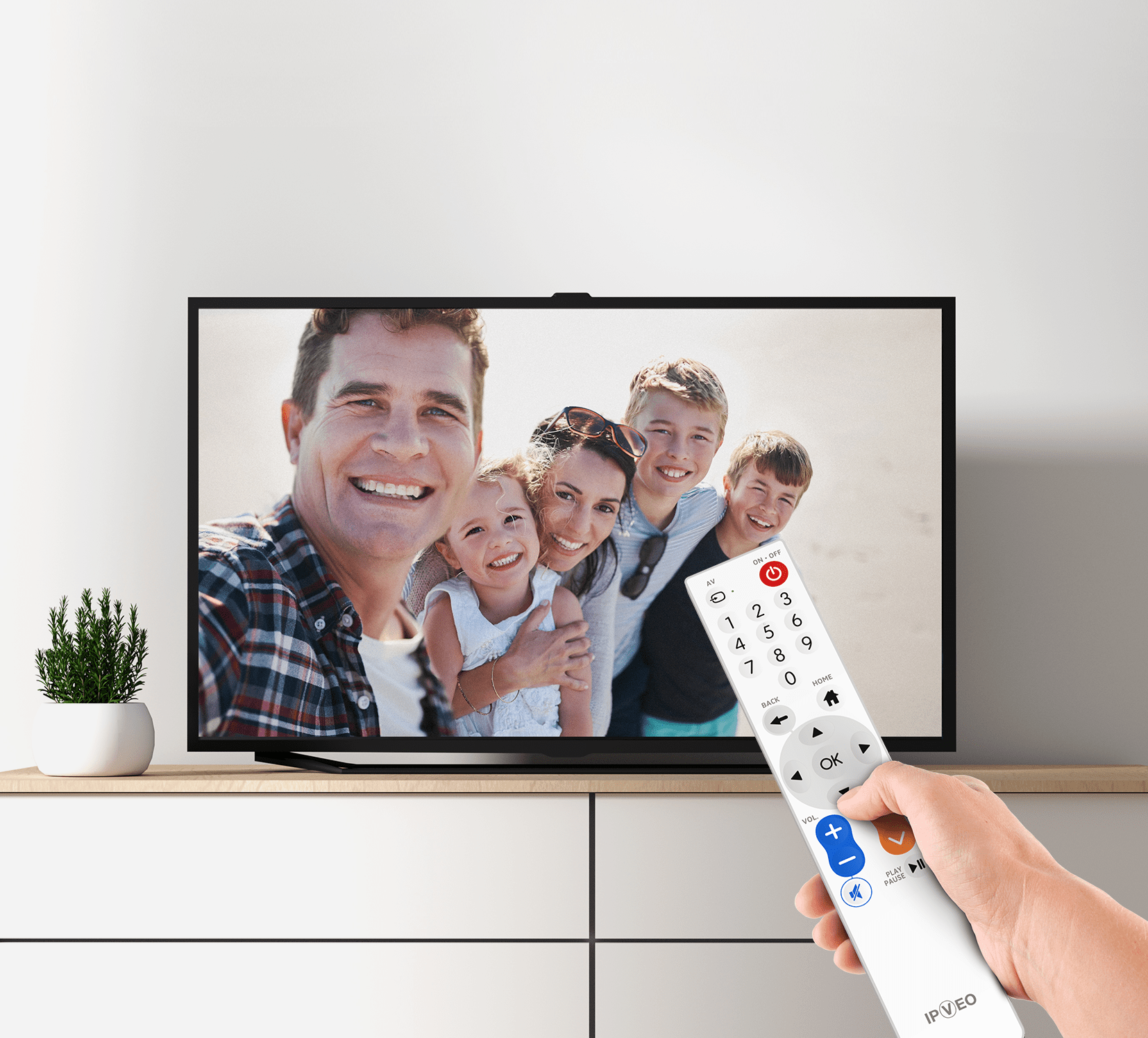 All the advantages of a multi-display solution.
Based on IPTV technology, TEVEO SENIORS is a solution designed for nursing homes and retirement homes to foster social interaction and develop information and entertainment services.
The objective of TEVEO SENIORS is to meet the needs of all the players in a retirement home: towards the residents, to offer access to entertainment programs, content addressed by their families and practical information. For families, to enable them to maintain an exchange with their loved one in residence by sending photos and videos. For the establishments, to have a complete tool for daily communication and animation towards the residents.
To accompany the resident to his/her new home.
TEVEO SENIORS is designed to provide the establishment with practical tools in its daily relationship with the patient.
The TEVEO SENIORS interface is organized around a welcome screen that displays daily information in the form of banners (ephemeris, menu, animation, photo of the day) and offers the resident a choice of four themed services through a simple and ergonomic menu: TELE, FAMILY, HOME, TRAVEL.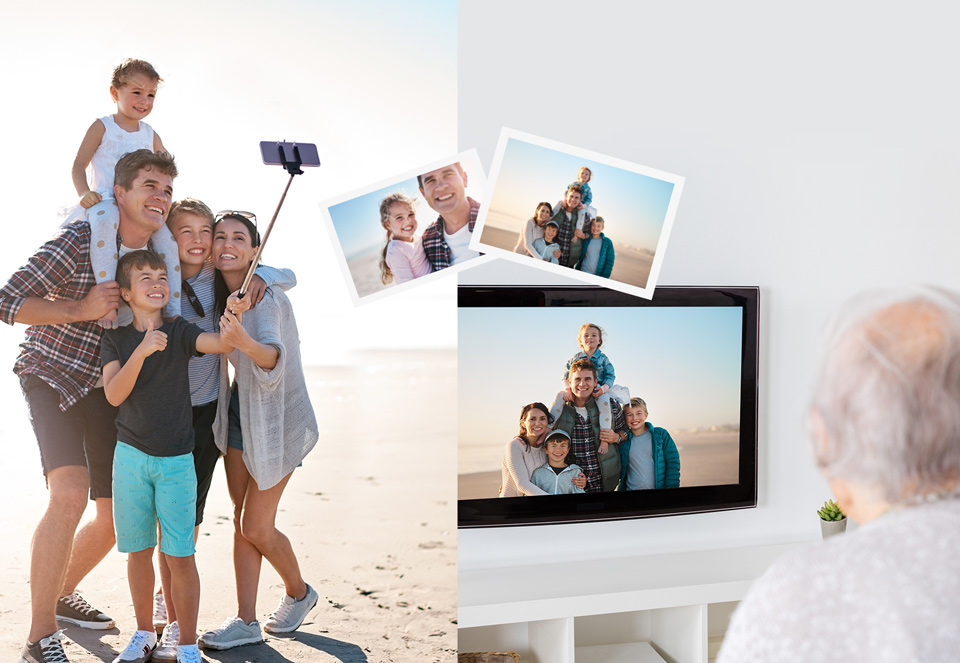 Operate your solution with peace of mind.
TEVEO SENIORS offers the advantage of a centralized solution to serve multiple needs in all areas of the facility:
In residents' rooms with services on television.
In collective spaces (reception, restaurant, corridors) to program the display of information or the broadcasting of a channel from the VOYAGE bank.
In the living room where the host can wirelessly broadcast game programs on a connected TV from a tablet or smartphone. The living room can also be equipped with a camera to capture animations and broadcast them live in the rooms.