A solution for every market
TEVEO ONE, the entry-level solution in the TEVEO family, is the ideal choice for centrally managed IPTV service delivery.
TEVEO ONE is a packaged offer that lets you deploy your IPTV solution quickly while keeping your costs down.
In addition to TEVEO ONE, the TEVEO range features vertical, market-specific solutions for the hospitality, healthcare and corporate communication sectors. Every TEVEO solution comes with a carefully designed, context-appropriate range of services, plus an interface designed with user needs in mind.
Teveo

hotel

Addresses the full range of hospitality needs, spanning communication, promotion and entertainment - for an international clientele.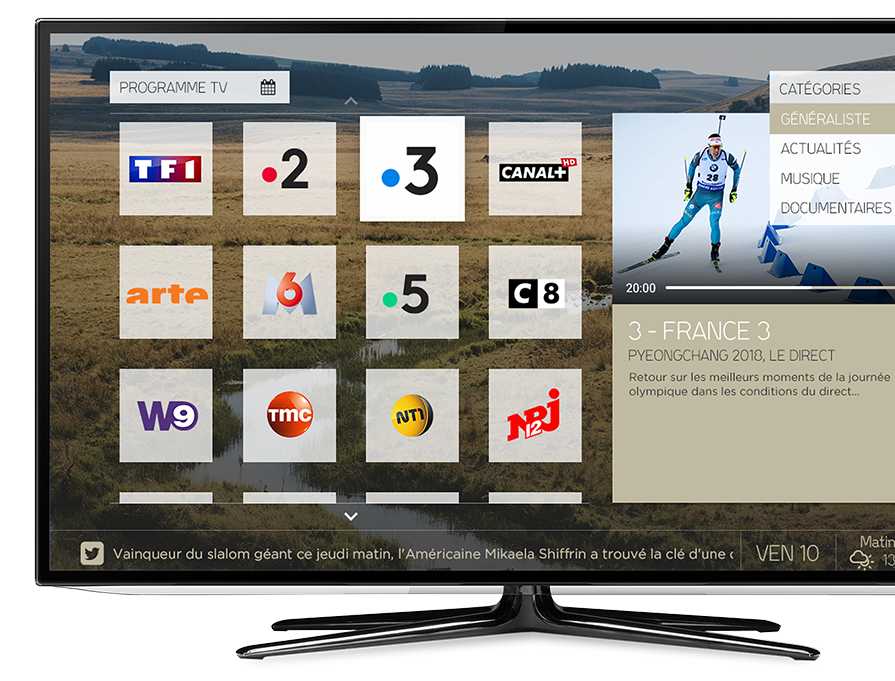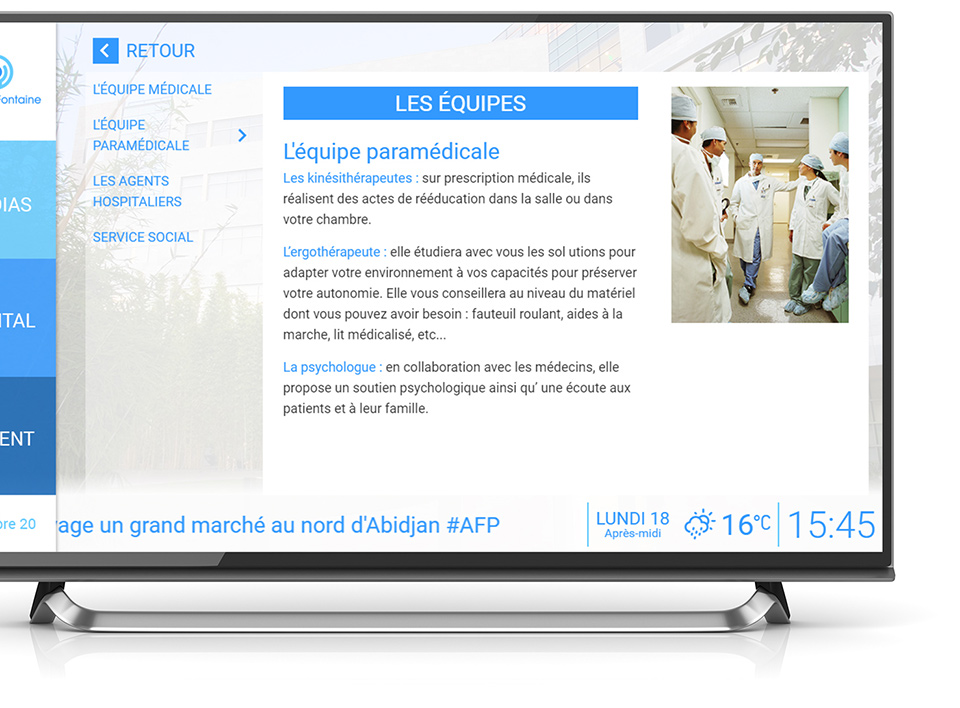 Teveo

Sante

Is designed to make life more comfortable for patients and give healthcare providers the tools they need to share key information with patients on a daily basis.
Teveo

Com

Is designed for corporate headquarters and site offices, so employees can access entertainment content and information, and so managers can communicate and train staff.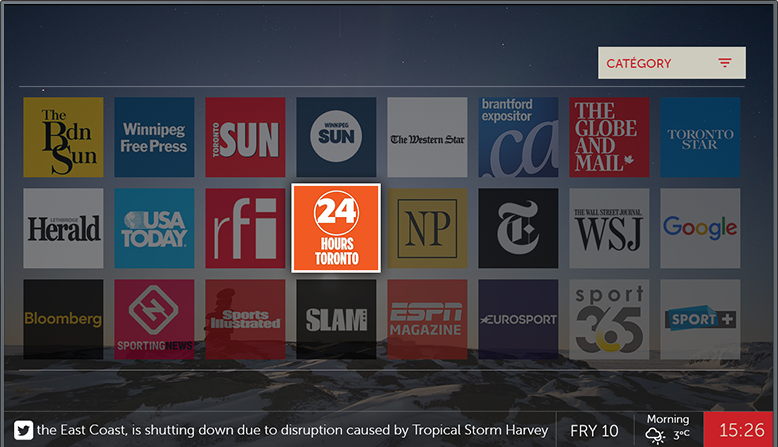 Looking for something truly customised?
Each TEVEO version comes with a range of services and custom branding options. Further modules can also be added to the solution to cater to your specific requirements:
TEVEO is an open solution with the flexibility to adapt to new technologies and slot seamlessly into any type of environment:
Devices
Usable with a wide choice of devices, from smart TVs, to set-top boxes and tablets.