The latest generation TEVEO solution accompanies the CHOUCHOU Hotel for its opening!
Do you know the Hotel Chouchou?
Located just a stone's throw from the department stores and major boulevards, this new 4-star hotel is decorated by Maison and Artefak.
For some time now, the hotel trend has been retro, photogenic, cocktails, friendly food and authenticity. And apparently, Chouchou has understood this.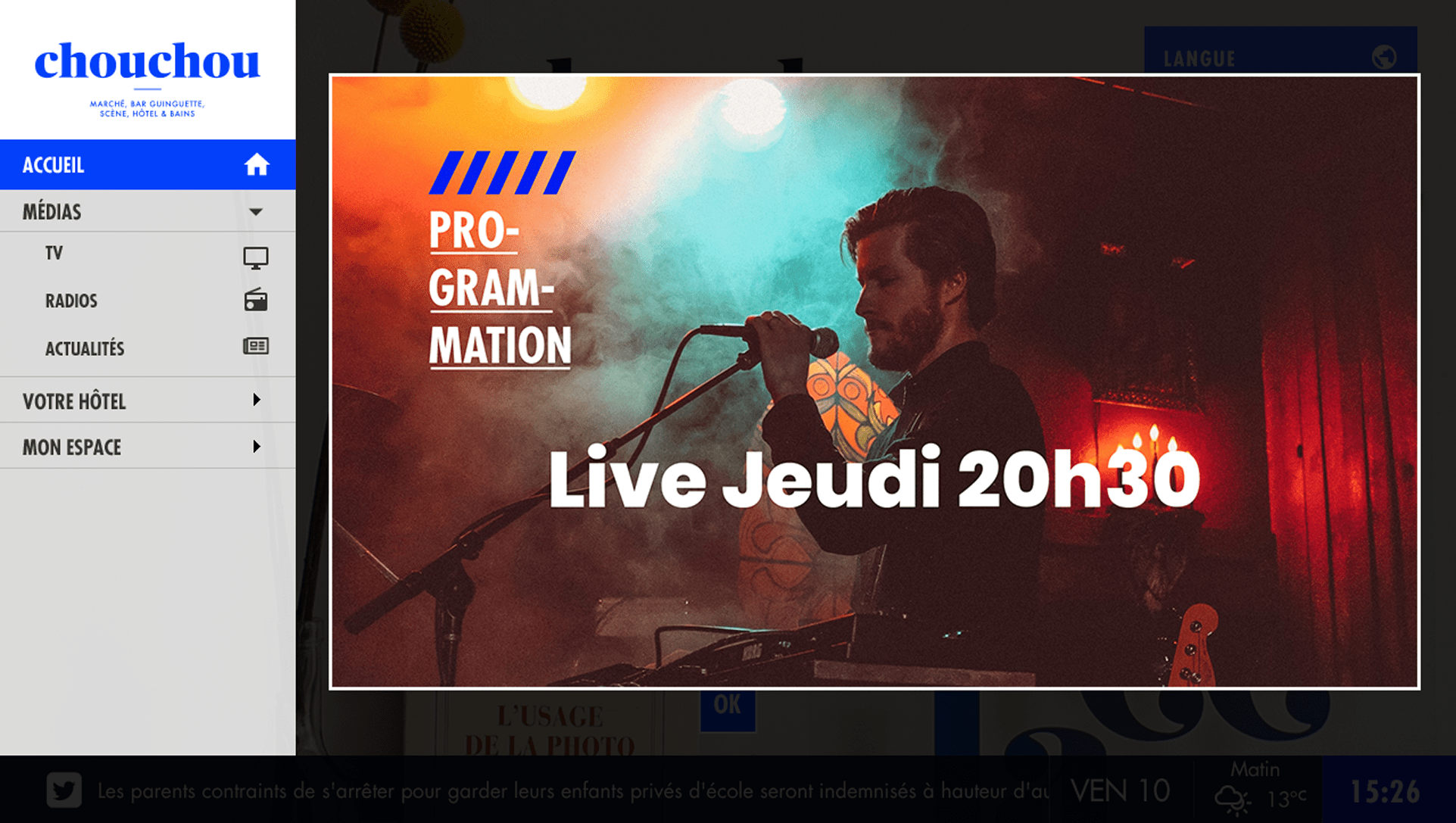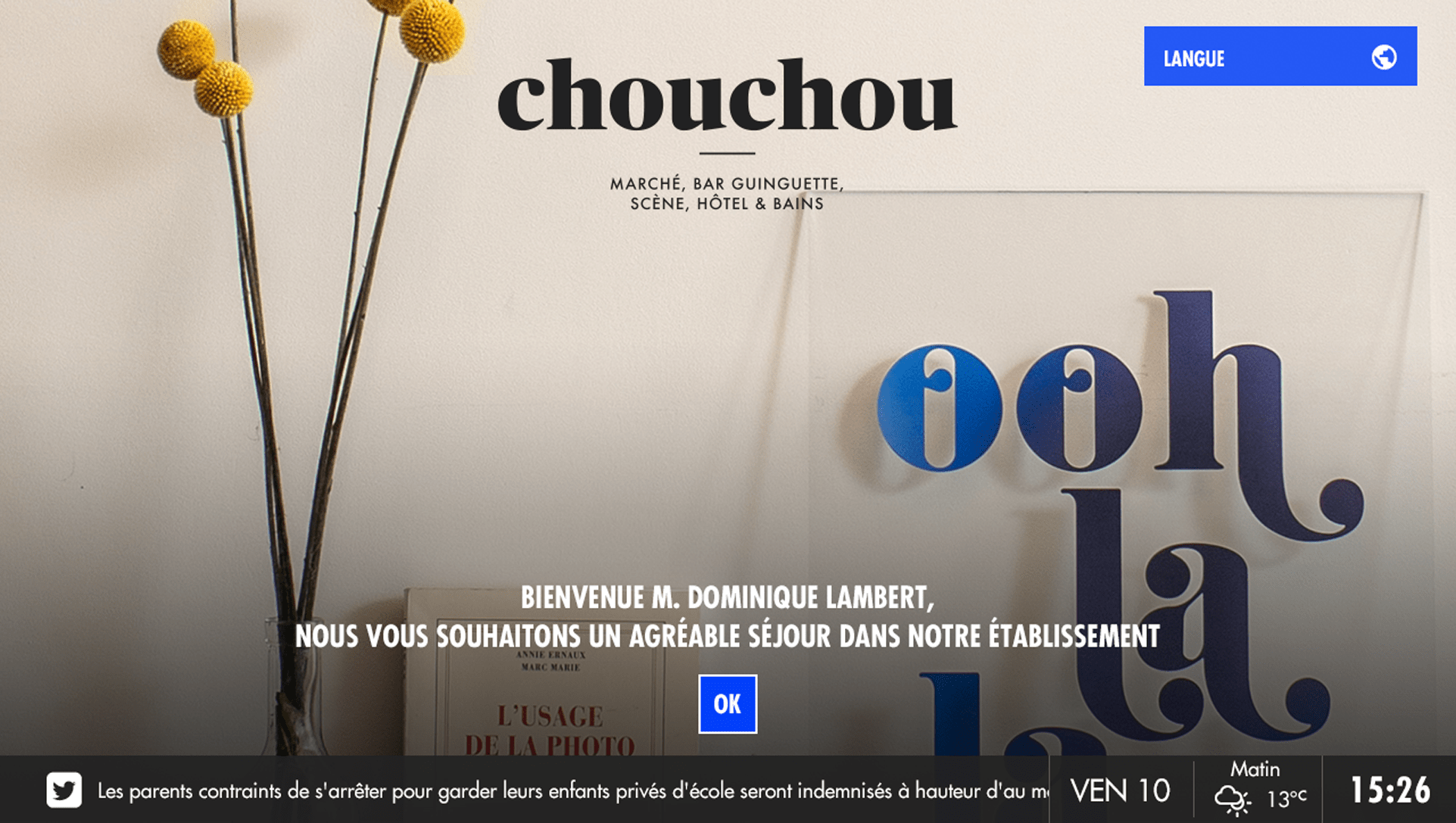 EONA is very happy to contribute with the latest generation TEVEO solution to the opening of the Elegancia Hotels group's Hotel Chouchou which took place on September 14, 2020!