AN OPENING WITH THE BRAND NEW CONNECTED TELEVISIONS EQUIPPED WITH THE LATEST GENERATION OF EONA'S SOLUTIONS: TEVEO SANTE.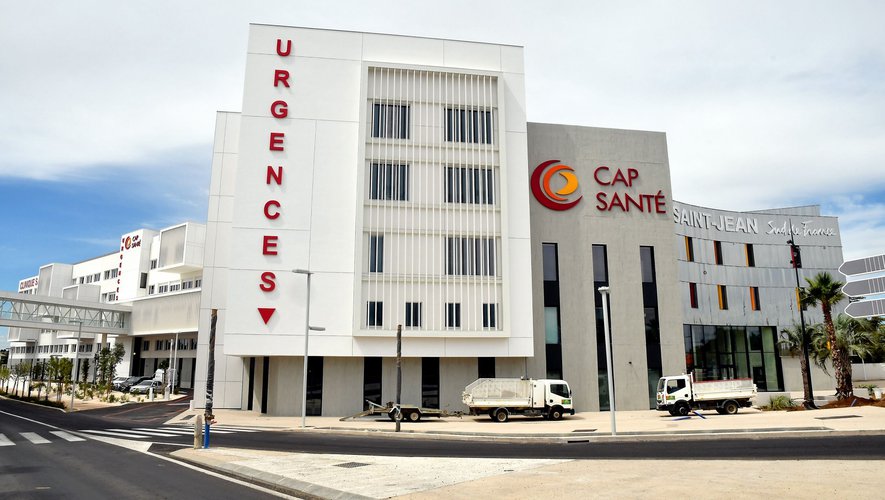 The Clinique Saint Jean – Sud de France is an establishment labeled "Cap Santé", a Regional Private Group of Local Healthcare Establishments including surgical and medical clinics, a maternity hospital, a psychiatric clinic, a home hospitalization service, follow-up care and rehabilitation facilities, EHPADs, a crèche as well as ambulance companies and a telemedicine service.
On August 20th, the new Saint Jean – Sud de France Clinic of the Cap Santé Group opened its doors with the brand new connected televisions equipped with the latest generation of EONA solutions: TEVEO SANTE.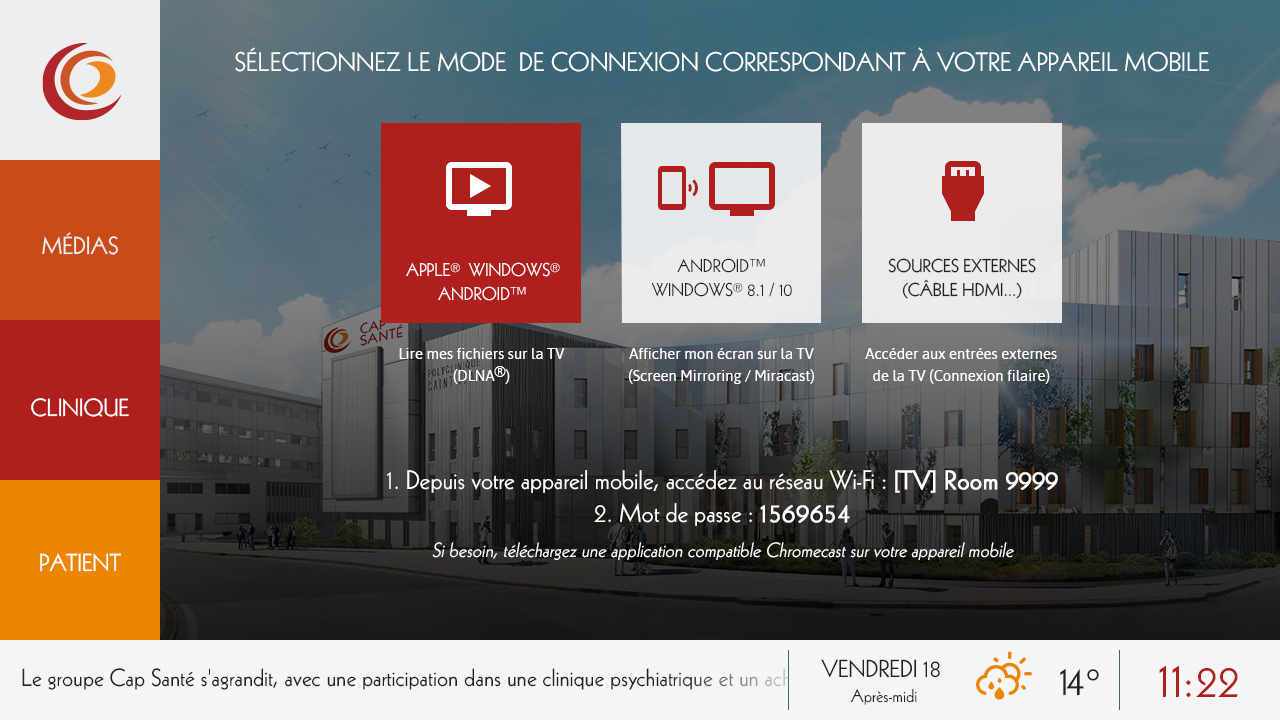 The new Clinique Saint Jean – Sud de France opened with 257 functional beds equipped with TEVEO SANTÉ services. It has 26 operating rooms and brings together no less than 200 practitioners, doctors and surgeons and 40 specialties in all disciplines. A total of 1,000 people will practice on the site.