TEVEO enters the soccer field with AS MONACO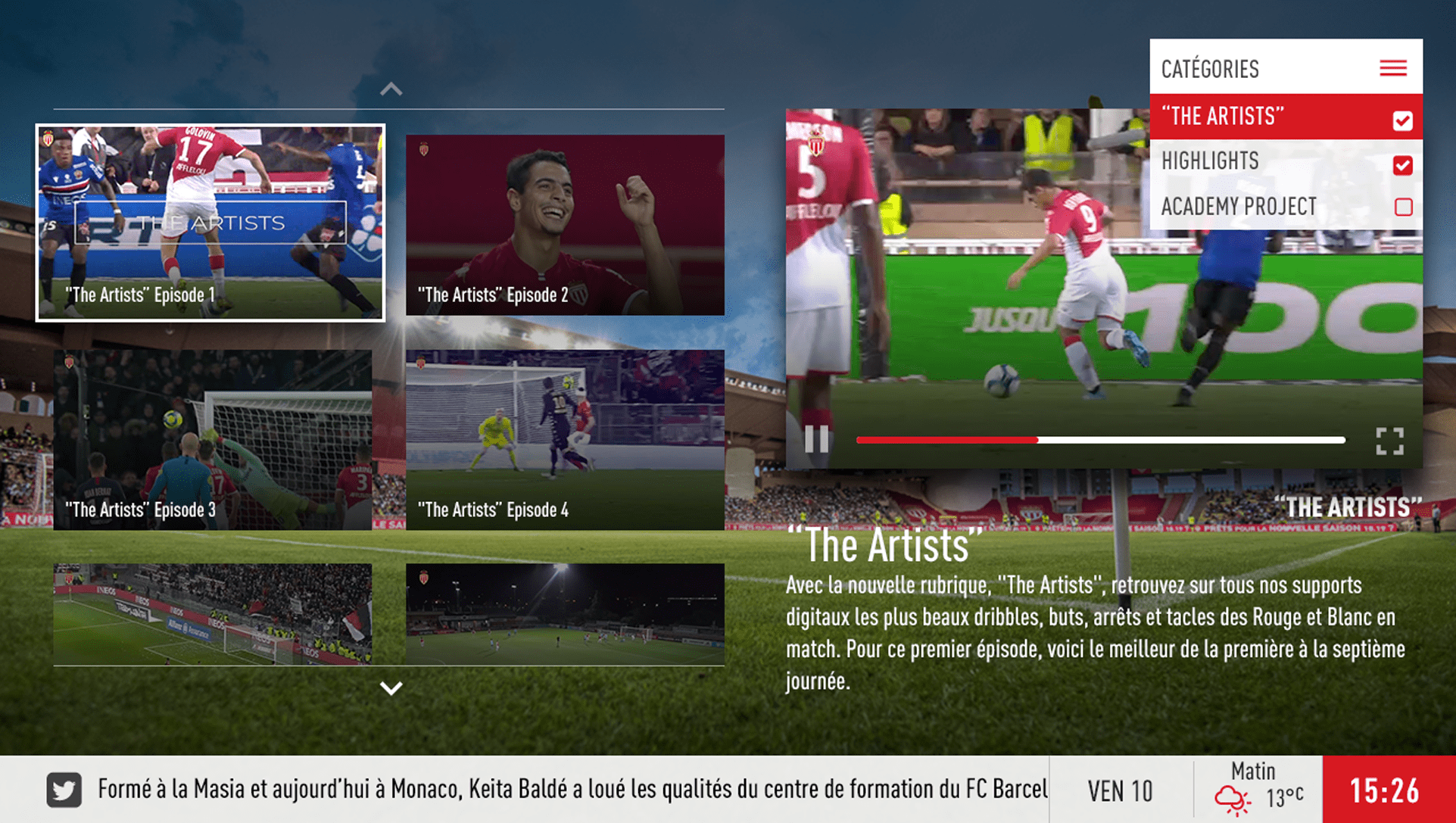 The AS Monaco Academy welcomes trainees from their first year at U17 level after their pre-training. It accompanies them throughout their training and after the U19 category until the end of their post-training period (around 21/22 years old) and their entry or not into professionalism. Throughout their training, the young footballers benefit from connected televisions equipped with the latest generation of EONA solutions in their rooms as well as in the public areas :
TEVEO CORPORATE. This solution allows young players to have, in addition to the television service, a video library to review a training session, for example, to have all the practical information of the site and the club, to know all the soccer news and much more…
The challenge of this training center is clear, to train the talents of tomorrow and to internationalize a know-how that has become a brand image.